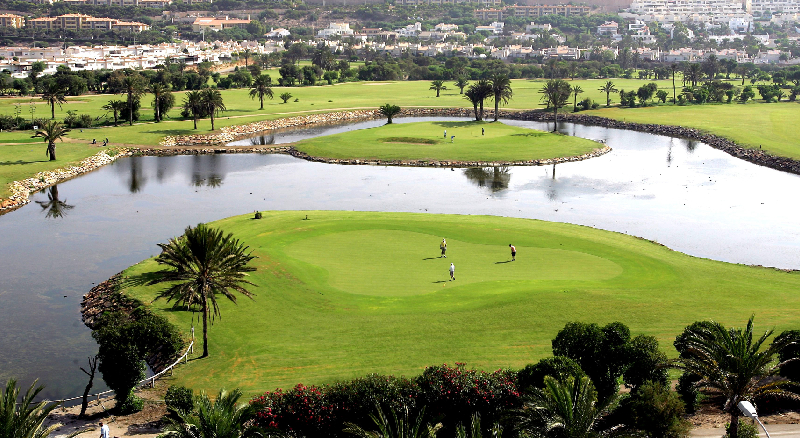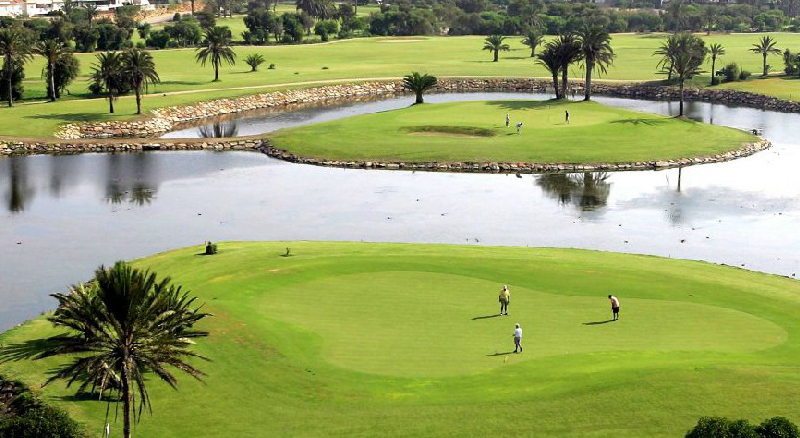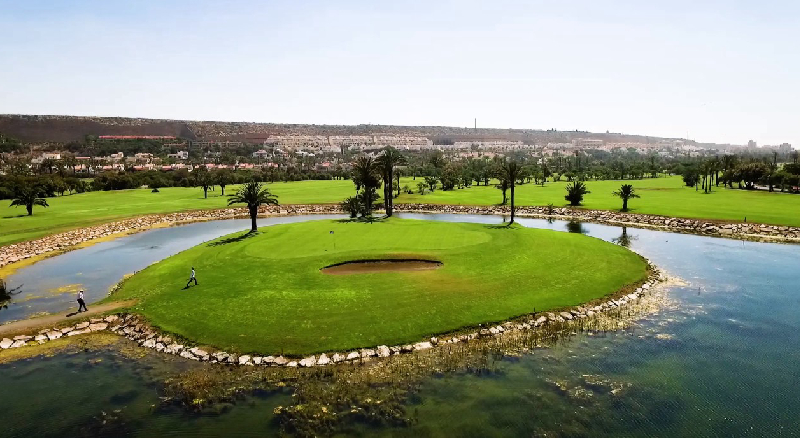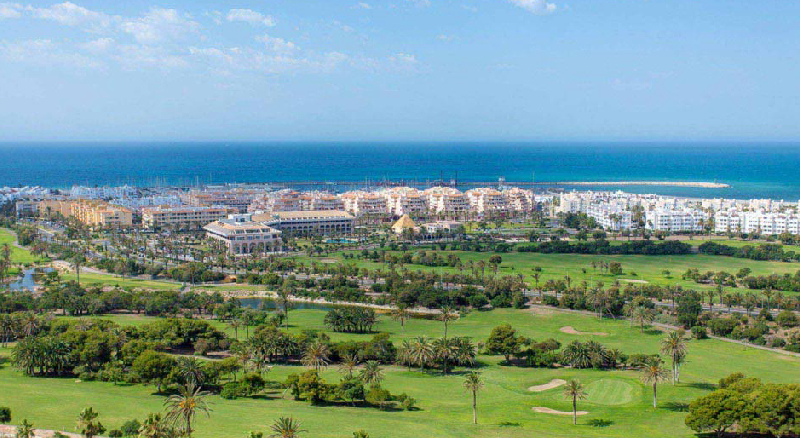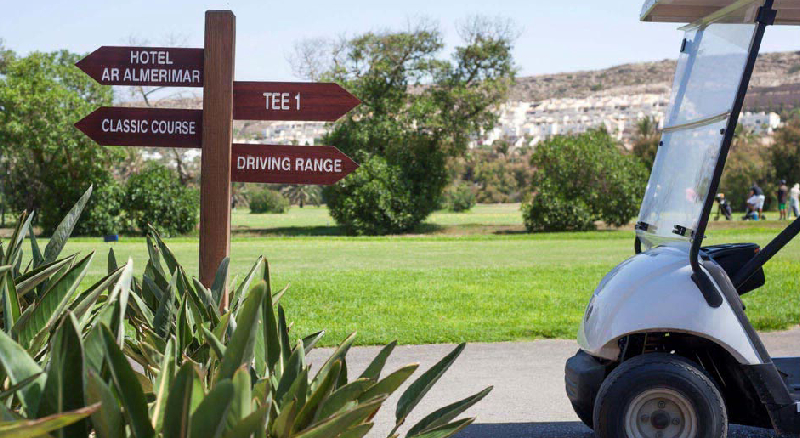 The Golf Course Almerimar as the only golf course with 27-holes in Almeria offers enormous play possibilities and challenges.
The wide fairways are bordered by amazing palm trees, and the layout is punctuated by a number of dangerous but beautiful water hazards.
Almerimar has a good variety of tees, to ensure that there is a suitable challenge for every visitor.
The natural beauty that surrounds the course makes it really special, while the golf course is sure to leave a lasting impression on every visitor during their golfing holiday.