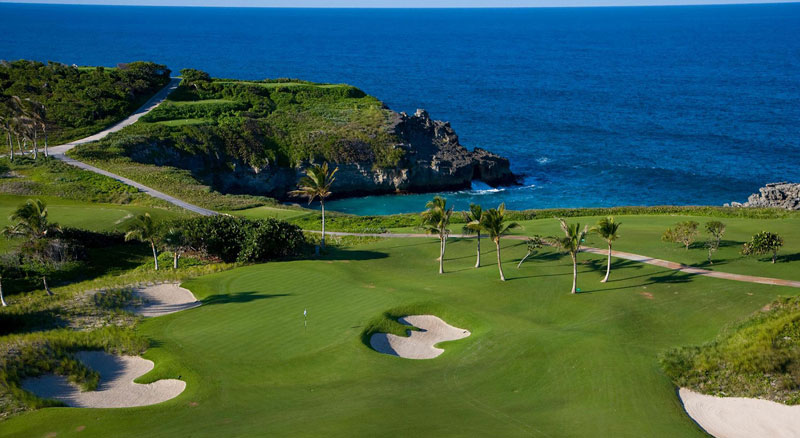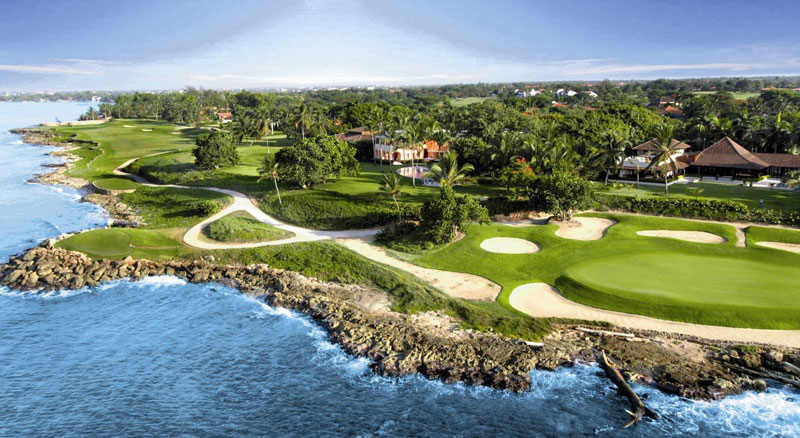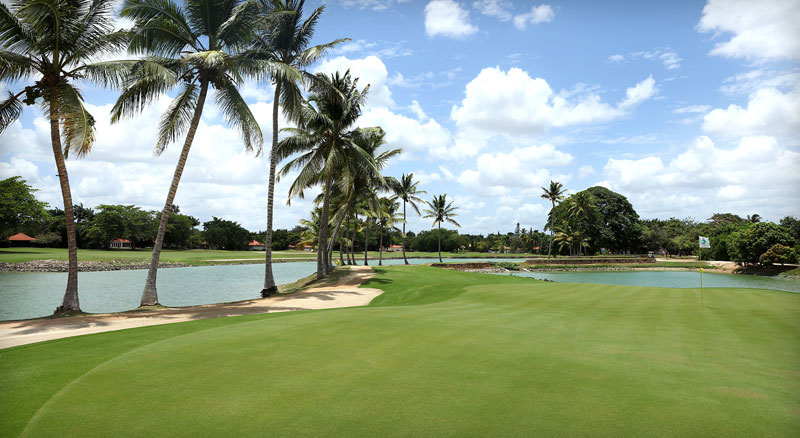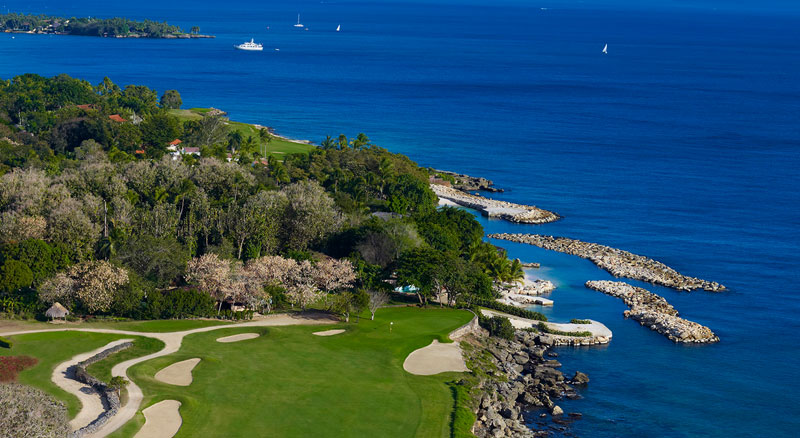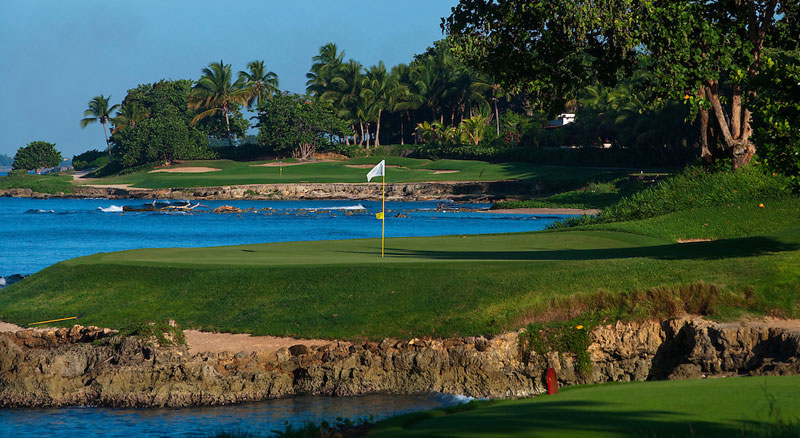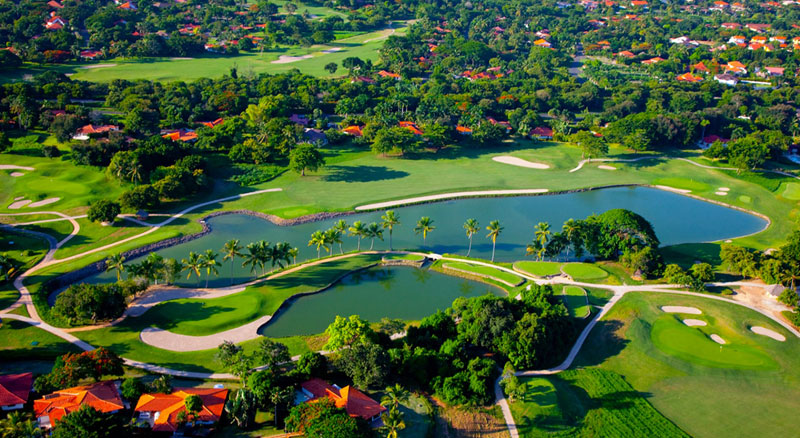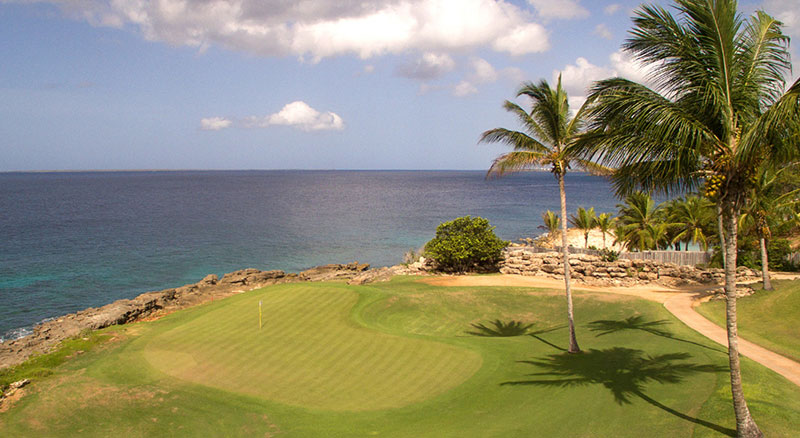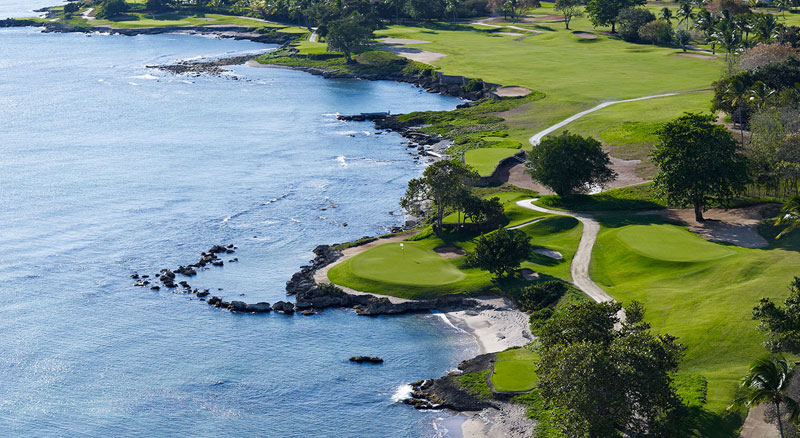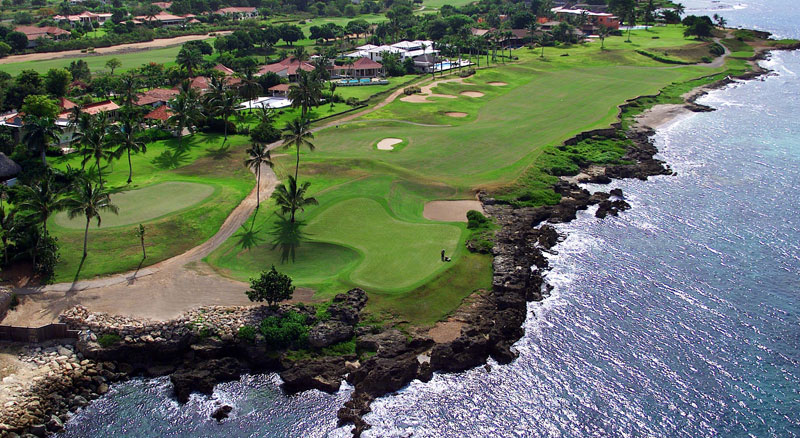 It's been said there's no greater way to reveal one's character than a round of golf. When you step up to the tee on one of Casa de Campo Resort and Villas' three legendary golf courses, you'll be tested both in skill and mettle.
Designed by the legendary, and World Golf Hall of Fame member, Pete Dye; Teeth of the Dog, Dye Fore and The Links have been meticulously carved from the coral shores, craggy mountains, and rolling hills of the Dominican Republic landscape, and offer a one-of-a-kind golf experience. Only at Casa de Campo can you play a different course each day at the same resort, with three completely different experiences.
Teeth Of The Dog Course

Pete Dye's signature golf course, the #1 course in the Caribbean, and the #27 ranked course in the world—Teeth of the Dog has a reputation that's well deserved. Meticulously hand carved from the rugged rock and coral of the Dominican coastline, the hard-fought and challenging creation of Teeth of the Dog is an apt description for what playing a round can be like.
Make no mistake, if you dare challenge the Dog it will bite back. But your efforts will be rewarded with 18 jaw-droppingly-beautiful holes—including seven right along the ocean—and the satisfaction of knowing you've played one of the best golf courses in the world.
Dye Fore Course

Let's talk numbers: 27 holes; 7,740 yards long; 7 scenic cliff-side holes dropping 300 feet to the Chavón River below; and breathtaking 360 views. By our calculations Pete Dye's masterpiece, Dye Fore golf course, has a winning formula. Characterized by spectacular views of the Dominican mountains, the Chavón River, the Marina, and Altos de Chavón, this challenging cliff-side course is a delight for players of all levels.
Now some more numbers for you: 12 and 15 – two of the greatest par three holes in the world; 5 – the amount of holes on the Lagos course with lakes in play; and 1 – the number of strokes it takes to get started on the round of a lifetime.
The Links Course

Reminiscent of traditional links courses typically found in the British Isles, these 18 holes wind through the interior of Casa de Campo and offer spectacular views of the Caribbean Sea and the Resort grounds. And even though The Links course might not be right beside the ocean, there's still plenty of opportunity to go to the beach—no less than five holes feature water hazards. Rolling hills and ocean views offer an unique and fun golf experience.
Another Pete Dye creation, The Links was completely overhauled in 2012 to make it every bit as challenging as the other courses at Casa de Campo.