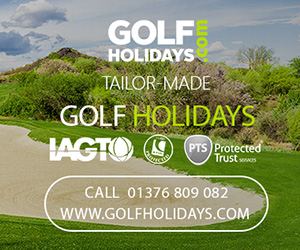 Bespoke Golf Holidays organised by people that care!
Leisure Link Golf Holidays is a brand of Golfholidays.com and has been organising golf breaks for over 30 years. Our experienced staff pride themselves on destination knowledge and a service that is second to none.
At Leisure Link you are guaranteed to speak to a golfer not a `call centre`, someone who understands your needs and can recommend the right resort based on first-hand knowledge, not google.
Leisure Link have long established relationships with hotels and golf courses throughout the golfing world, with carefully negotiated contracts well below the public rate, allowing us to provide the customer, holidays at the very best price possible, without compromising those all-important service levels.
Give us a call, and let us help with your next golfing adventure.

2018 Events include:
The Arizona Classic Pro-Am
The California Classic Pro-Am
2019 Events include:
The Scottsdale Classic Pro-Am
The Sawgrass Classic Pro-Am
The Pinehurst Classic Pro-Am
The Pro-Am Tour at Pebble Beach
Eligibility
To play in the above events Professionals must be a member or trainee member of The PGA of GB&I, or other equivalent national PGA, or a member of the PGA EuroPro Tour.
Certain membership categories of The Challenge Tour and The European Tour are also eligible - please contact us for further information.
Members of other professional tours, such as Alps, Nordic League, Gecko, Jamega, TP Tour Series, etc., are invited to join The PGA EuroPro Tour to become eligible to play in The Pro-Am Tour.
Please contact us for further information.
GolfHolidays
Digital House,
Threshelfords Business Park,
Inworth Road,
Feering
Colchester
C05 9SE
Tel: 01376 809082
Email: sales@golfholidays.com